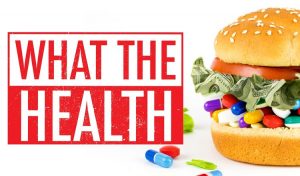 People think heart disease, cancer, and diabetes are inherited, not realizing that what they've actually inherited are the eating habits of their parents and grandparents.
What the Health takes you on an adventure uncovering the lethal entwining of food, medical, and pharmaceutical industries with our own government, and the corporate and legislative web designed to confuse the public and keep Americans chronically – and profitably – ill.
This screening is FREE and open to the community and will be held this Saturday September 30th at 1:30pm.
For more information call 205-987-7208.