From its beginning Elijah Radio has operated on the philosophy that God has called us to preach His message over the air, not to spend time and resources fundraising. If God impresses you to give to support this work, then you can donate using one of the options below.
1. Mail a check to: Elijah Radio – P.O. Box 23 – Margaret, AL 35112
2. Use an app: Venmo:@Elijah-Radio or Cashapp:$ElijahRadio
3. Click on PayPal or Springly below to donate online.
Both options will accept credit cards and both allow one-time or recurring donations.
PayPal will deduct a percentage of your donation for their fee, generally 2.0 to 2.5%. Springly will not deduct from your donation, but they will suggest an optional "tip", which will probably be higher than the PayPal fee.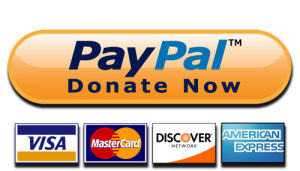 Springly will ask for your address for donation receipts.
Elijah Radio is a 501(c)3 corporation, so your donations are tax deductible. We will send you a year-end donation receipt.