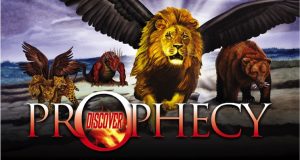 Beginning Thursday April 5th at 7:00 pm.
See how Bible prophecy unlocks the future and brings an eternal hope for today!
Join speaker Johnny Morquera as he unlocks the symbols and mysteries of Daniel and Revelation during this weekly series that will run from April 5th – May 5th.
Topics include:
A Revelation Story – Past, Present, and Future
The Last Sings on Earth
Hope Among Destruction
iWars on a Cosmic Level
Peace Resolution
Christ's Second Coming – Possibly, Probable, Predictable
and more!
Child care is provided FREE!
For more details call 205-987-7208.